Jumpman Gaming Software Review And What It Has To Offer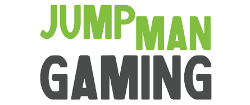 Jumpman Gaming might be relatively new to the
online bingo
scene, but it's taking the market by storm. The company first established itself as a small software developer in Guernsey without much exposure. Since then we have seen Jumpman Gaming-powered sites popping up all over the internet. No doubt
the business' exponential growth is contributed by successful marketing strategy
and quality software offerings, helping the company secure more operators as well as amass more players.
Although Jumpman Gaming is fast-growing, how does it compare to bingo giants who have already taken hold of a solid chunk of market share on the online bingo industry for over a decade? Our experts have conducted a thorough examination of the new developer's services, software, plus games available to bring you an extensive review like no other. Not only that, but you should also read on to find out which are the best Jumpman Gaming sites out there and which games are worth checking out:
Jumpman Gaming Best Bingo Sites
Who is Jumpman Gaming?
The company was founded in 2011 by Dylan Schlosberg, an experienced bingo player, on a small island in the English Channel. This was when the demand for online bingo was beginning to soar, and the entrepreneur saw an opportunity to provide a unique bingo gaming experience to players. Thus, Jumpman Gaming in Guernsey was born and has come a long way since then. Now, the company not only develops superior bingo games but also creates slot titles and operates multiple casino websites.
The Jumpman games can be categorised into two networks: 15 Network a Jumpman Slotsnd. 15 Network was launched not long after the inception of the company in 2011, and it's a bingo-based network which is quickly gaining popularity. Despite its name, there are more than 15 sites featured on this network. In 2016, the company introduced Jumpman Slots which is a casino-only platform with a highlight on reel games. This is a sophisticated platform adopting a mobile-first strategy, catering to the rising demand for gaming on the go.
The hots and nots of Jumpman Gaming
Pros:
Exceptional bonuses available – The sign-up bonuses at Jumpman Gaming sites are especially generous, which is a smart strategy for a relatively new brand to build a solid foundation of new customers.
Proven honest, safe, and secure – The software provider is regulated by the UK Gambling Commission and Alderney Gambling Control Commission. The games utilise a random number generator (RNG) which has been certified by one of the most respected independent certification body, eCOGRA, to give truly random results.
Free bingo halls for new players – One of the best things about Jumpman Gaming is that not only does the company strive to develop, but it also puts efforts into expanding the online bingo market too. New players will benefit from the simple, easy gaming interface and free bingo halls to learn the ropes of online bingo.
Cons:
Limited bingo variants – At the moment, Jumpman Gaming offers 75 balls and 90 balls bingo variations.
Jumpman Gaming sites look the same – You'll immediately know when you land on a Jumpman Gaming site because they share a similar look and offer an identical set of game titles. However, if consistency is your cup of tea, this might not be so bad.
Our final thoughts
In contrast with some other huge bingo game developers like Playtech or Dragonfish, Jumpman Gaming's product might not look as flashy nor are their graphics as sophisticated. Furthermore, while most giant bingo providers are offering many variants of the game, Jumpman Gaming still lacks variety in their portfolio.
Nevertheless, the company is growing like wildfire and is constantly improving its product. While it might not be a revolutionary provider at the moment, its efforts in growing the online bingo market are certainly worth applauding. We see great potential and big things coming from Jumpman Gaming in the future, so this is a brand to look out for.
---