NYX Software Review And What It Has To Offer
NYX Gaming is one of the most software companies since they work as a consortium of developers. Their slots are some of the most popular games at online casinos and many of their games like Medusa II and Irish Eyes have developed a cult following among players.
Although NYX slots are definitely the most famous product of the company, they do also develop table games, bingo and even have sportsbook capabilities through OpenBet, as well as significant backend technology supporting casino development. The company was formed in 1999 and has its headquarters in Las Vegas, with 1,000 employees in offices in the UK, Europe, and Australia. However NYX Gaming has a much longer and wider history as it came to birth as several developers decided to come together and join forces and continued to form partnerships and acquire further online gaming and betting assets. Seeing the potential in this fast-growing company, Scientific Games acquired NYX in 2018, and today they form the SG Digital Group.
Not surprisingly, there are plenty of casino sites that have NYX games. We've listed the top NYX casinos picks according to player experiences in the table below. Alternatively, if you want to learn more about the company's long history and the different games in the portfolio, then keep reading!
Who is NYX?
NYX Gaming has a long history and starts of early with partnerships, mergers and acquisitions. It started actually started in 1999, when NextGen and NYX, both dedicated to provide entertaining online games, saw that they could achieve much greater things when they work together. The merger formed NYX Gaming Group. Seeing the power in numbers, they developed a platform that would allow casinos to host games from multiple providers called the Open Gaming System (OGS). At the time, proprietary casinos were still the default, where you could only play games from one software provider, but now OGS is very much standard today as casino sites let you play games from a plethora of developers to the tune of more than 2,000 games. A publicly traded company on the Toronto Stock Exchange, NYX headquarters are in Las Vegas, with offices and employees across the globe, including in Australia, Europe, the UK and the Americas. As a fast-growing powerhouse, NYX has received numerous awards from the industry.
In 2018, NYX Gaming was acquired by Scientific Gaming, and the two are now SD Digital, with the former CEO of NYX Gaming at the position of Group Chief Executive. SD Digital has 1,500 employees across 34 offices worldwide and 40 gaming licences, covering practically the entire globe.
NYX Gaming Sites
NYX games can be found all over. Since it's a group of developers, sometimes their games are listed under the original developers' names. NextGen, Bally, WMS and more all contribute their games to the consortium. Our team went through lots of sites to come up with the best NYX casinos to play at. We've tried to choose a range from big brands in the UK, to smaller, up-and-coming slot sites. All of them are licensed for the UK and beyond, treat their players well and have a solid reputation.
The hots and nots of NYX Gaming
Pros:
Immense choice of games – Power in numbers. Working together as a group, while retaining each developers identity, the selection of games is vast and covers all sorts of styles, both in terms of graphics and payouts, giving players plenty of gaming diversity.
More than just slots – Although NYX slots are what people associate with the company, NYX quietly supplies casino sites with all sorts of games. Bingo, lottery, table games, and sportsbetting are also part of their business.s
First class technology – They are not just slot developers, NYX has always worked hard on the technical details of online gaming. This means that their games are always innovative, taking advantage of the latest developments to the full.
Cons:
Lack of standardisation – It's a double edged sword when you work with so many groups. On the one hand, you'll get a diverse range of games, but on the other hand it's hard to develop a trademark aesthetic that lets players know immediately that this must be a NYX game.
Generally high volatility – RTP is not reported on all games, but most of the slots are known to be of the high volatility type. This means that wins aren't so frequent but the payouts tend to be higher when they come. Many High rollers actually like this, but players on a tight budget should tread carefully.
It's no longer called NYX – This isn't a disadvantage per se, but just something you should now. It's now part of SD Digital.
Other NYX Sites
NYX Games
The majority of NYX games are instant play and are ready for mobile through an HTML5 platform. They comprise mostly of slots, but you'll also find bingo, lottery and casino games. Below is a list of some of the most popular NYX slots.
Medusa II

Clearly a sequel to the popular Medusa slot, Medusa II is a 5 reel, 243 ways to win game, compared to the 25 paylines in the original. The theme is the same with the seductively dangerous Medusa monster from Greek mythology, with snakes, helmets and arrows in the symbols. There's a gamble feature that will let you up each win, should you feel like it's worth the risk. The game is filled with wilds and scatters. Other than free spins, bonus features include a Locked Reels feature, in which multiple reels can be locked together and when they stop spinning they will have the same symbols. Once in a while, a brave soldier run out and try to defeat Medusa, and when Medusa's stare grows cold, the Turn to Stone feature is activated and creates an entire stack of Wilds on the reel.
Super Lucky Charm

This is a simple classic slot from NYX. It's designed to look like an old fashioned slot machine, with a cheerful rainbow Irish theme as you go find your pot of gold at the other end of the 3 reels and 10 paylines. A leprechaun hangs on top of the screen, and symbols include ladybirds, clovers, golden bells and diamonds accompany your journey. Super Lucky Charm does have a bonus feature with free spins, however aren't any wilds or multipliers. Gameplay is straightforward and the slot has grown a small following among high rollers who enjoy the thrill of higher bet sizes.
Bangkok Nights

This is technically a NextGen slot, but since it's part of the NYX Gaming group, it deserves a mention here. While Bangkok does have a bit of a reputation for an indulgent and lusty night life, this slot is relatively tame with golden dragons, temples and glittering tassles. In terms of the game play itself, Bangkok Nights is a 5 reel 20 payline game, that will take you to this exotic city with bonus rounds, free spins, multipliers and a gamble feature. There isn't anything too groundbreaking for a video slot here, but the play is solid enough for an enjoyable evening and sometimes that's all you're looking for. Of course, the 10,000x jackpot prize doesn't hurt either.
Merlin's Millions

A wizard slot featuring Merlin, the wizard and advisor to the King Arthur Legend. Merlin's Millions has 50 paylines for adrenaline flowing wizardry. Merlin is always on the side of the reels, trying to cast a spell. Sometimes it works, and sometimes it flops in his face. Although the game's visual style does look a bit dated today, the gameplay has bonus features that will keep you occupied. Whenever you see an Owl on the reels, you can pick it and uncover surprise gifts. The Blue Orb will get you free spins, and there's also a Gamble feature. However, the most talked about option is the Super Bet, which you have to activate before you begin spinning. Super Bet will increase your bet level with each step and add increasing multipliers (from 2x up to 10x) to your win. This means big wins are possible, but it's not a particularly cheap feature and is more suitable for high rollers.
Foxin' Wins

A bright, cheerful and colourful game with upper class foxes in their lavishly furnished mansion that just smells like old money. There are 25 paylines and a couple of sweet bonus features. The free spins round comes with an automatic 2x multiplier. You might want to pay attention to the rambunctious fox pups here, because the more pups you have, the more wilds you'll spin. There's also two random bonus games. The first is Fox Funds, where the fox can just suddenly appear to give you some coins from the pot. The other is called Leprechaun Shake, where if the fox catches the little green man, you'll get to pocket up to 1,250 coins. This is a cute game and so popular that there are sequel slots and even a scratchcard available.
Latest News
Our final thoughts
NYX Gaming has been a fast and furious developer and has acted swiftly to partner and merge with other software providers. Although most players know NYX for its slots, this software provider has worked hard behind the scenes, including developing the OGS platform that allows online casinos to host games from a multitude of developers. These things that players take for granted are thanks to NYX. Today, NYX is part of the SD Digital Group and we expect them to create more waves in the world of online gaming!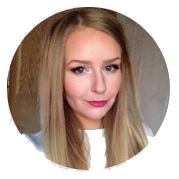 Author
Jennifer is a writer with over five years of experience in the online casino industry. She has a First Class Honours in Media and Journalism and specialises in writing online casino reviews, slot reviews and gambling news content. Digital marketing, SEO and public relations are also other areas of interest for Jennifer and she has worked across these industries before setting up her own content company.
Latest News
Other Software Providers