Leapfrog Gaming Software Review And What It Has To Offer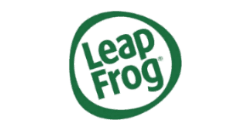 You'll know that you're playing Leapfrog games because of an unmistakable air of exclusivity. The games are only available at a very small selection of sites and the slots have some exciting bonus features. There is even a bingo game built-in to some of the slot games – Reel Bingo!
Sounds exciting? But hold your horses! Before you rush ahead to look for Leapfrog sites, you'll want to read our detailed review where we outline the pros and cons of both the games and software. We believe that this isn't an experience that would appeal to everyone and it might not be easy to find an authorised site to play the games. So why not first take a look at our list of recommended Leapfrog games and the most trustworthy
online sites
to play them at?
Leapfrog bingo sites 2019
Who is Leapfrog Gaming?
Leapfrog Gaming was established in 2002 and is one of the first software providers to enter the online bingo market. The company was formed by a small group of bingo enthusiasts with the idea of launching bingo on the internet within an interactive environment. This was the birth of the unique Leapfrog software that offers players a virtual gaming universe where you can meet fellow gamers all over the world and engage in conversations while still playing your favourite games.
The Leapfrog Gaming games portfolio isn't limited to just bingo but includes a variety of casino games like video pokers and slots. In 2017, the company was acquired by Daub Alderney and have since made Leapfrog Gaming's slots mobile-friendly. The bingo games are however not available on mobile, although the new owner has announced that they are working on mobile compatability.
The hots and nots of Leapfrog
Pros:
A unique gaming experience – If you enjoy playing simulation games like The Sims, then you'll fall in love with the 3D virtual world that Leapfrog Gaming has created. It's entertaining to create an avatar that represents yourself to travel around this virtual universe while you play games. To date, no other software provider offers a similar way to play bingo games.
Highly interactive and social way to play – It's not just about gaming with Leapfrog titles. You get to explore a virtual world while making new friends from any corner of the globe. Walk around with your avatar into different virtual rooms, and you can prompt conversations with other punters while playing games.
Cons:
Bingo games are download only and not mobile-friendly – Leapfrog bingo games are perhaps the only ones left that aren't available on an instant-play platform and can't be accessed using mobile devices.
Not widely available – There are only six trustworthy sites that you can find Leapfrog games at.
Our final thoughts
Although Leapfrog Gaming is one of the first companies to provide an online bingo gaming platform, it's not a company that many players have heard of. The developer claims to have invented online bingo with an interactive element. While we can certainly believe that, it's unfortunate that they didn't have a solid marketing strategy and the games don't seem to have gone through any update since over a decade ago.
However, this concept of a virtual 3D world for bingo games is still exciting. Virtual reality (VR) has been quickly gaining traction in the last few years, and some software developers are already jumping on this bandwagon like PokerStars' VR poker platform. Now that Daub Alderney, a company known for their innovation, has bought the Leapfrog Gaming software, we have high hopes that they will revamp the outdated bingo platform into something inspiring.
---