Cozy Games Gaming Software Review And What It Has To Offer
Cozy Games was a veteran online bingo gaming supplier with well over a decade of experience. While the focus was strongly on providing bingo titles, the company developed an impressive portfolio of more than 500 games which also includes slots, scratch cards, table games, and network jackpots.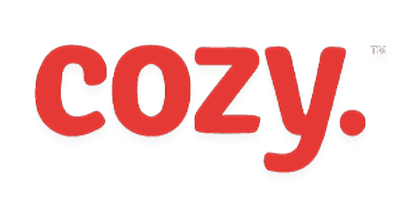 Because Cozy bingo games were so popular, many bingo sites were powered by this prominent software provider.
In 2019, the firm was taken over by ElectraWorks Limited – a subsidiary of GVC Holdings (which has since rebranded as Entain). Since then, the software seems to have matured and developed. However, one brand continued with the old Cozy Games platform and some of its best, unique slot games for a while, although Mr Green seems to have quietly retired its bingo offering since which is possible due to the lack of take-up.
Sadly, some of the former Cozy Games bingo brands were collateral damage. This meant that many of them ceased to exist after being bought out by Electraworks, including Comfy Bingo, Love My Bingo, Bingo Hero and Viking Winners. Those that were retained by Electraworks were transferred to the operator's own license and proprietary software platform. Others (such as the ones that are run by United Commissions) made it through unscathed and have since relaunched on the Dragonfish bingo network. Examples include Comfy Bingo, Bubblegum Bingo, Velvet Bingo and Booty Bingo.
While the original Cozy Games platform is now unavailable at any UK-facing online bingo sites, many players and reviewers alike seem unable to let go of the Cozy name. So, you'll often find some sites that refer to current Entain brands (such as Foxy) mention Cozy or Electraworks rather than Entain.
The following information is retained for reference only.
Historical Information About Cozy Games
The WhichBingo team of experts put the developer under scrutiny, carefully evaluating every aspect of the brand including the company's achievements, quality of games, software performance, and delivery of services. Read on to find out the advantages of playing at Cozy Games sites but also what the software provider can improve on too. Also, you'll discover the best places to get your hands on the most sought-after games by this developer:
Who are Cozy Games?
Since the company's inception in 2005, Cozy Games has grown at a considerable pace and established many successful Cozy bingo sites. Based in the Isle of Man, every title developed by the software provider is regulated and proven to be safe by different authorities including the UK Gambling Commission. There are two types of Cozy Games bingo software available: standalone and games on a network, providing a wide variety of titles to cater to every bingo player's preference.
Cozy Games is, no doubt, a market leader when it comes to providing innovative content and feature-rich bingo games. Despite being a more experienced company, both their hardware and software are state-of-the-art, equipped with multiple layers of security as well as having an ISO 9001 certified development centre. This means that as a player, you'll always be playing on the latest and most powerful platform with Cozy Games.
The hots and nots of Cozy Games
Pros:
An impressive variety of bingo games – Cozy Games understands that players have different tastes and they offer the biggest range of classic bingo variations out there including 30, 75, 80, and 90 ball plus even the lesser-seen 50 ball variant.
A heavily regulated, licensed, and certified brand – The Cozy Games platform has obtained licenses and certificates from various important authorities, including the UK Gambling Commissions which means that their games are legal for UK players to play.
Widely available with many players – There are many sites that operate on one of three Cozy Games' network: Best Bingo, Live Bingo, and Lucky Duck networks, each with a solid customer base of their own. With a higher number of customers, the chances of the filled bingo halls are greater along with better prizes up for grabs.
Cons:
Same titles between sites on the same network – Sites that use the same network of Cozy Games offer an identical collection of games, without much difference in the range of games between networks.
Some titles have simplistic designs – Certain Cozy games tend to adopt basic and cartoonish graphics, which might not appeal to every bingo player.
Our final thoughts
Regarding how big and widely available the brand is, Cozy Games is only second to its biggest rival: Dragonfish. However, the number of players who are loyal to the developer's bingo network of games is steadily growing, thanks to the company's core strengths in game design innovation and substantial partnerships with many site operators.
There's no doubt that even after more than a decade of establishment, Cozy Games isn't only here to stay but also to be a trendsetting brand with a heavy focus on creating groundbreaking bingo games. The fact that it offers the widest variety of bingo variants is something we love. This shows that the company strives to satisfy all online bingo players instead of just a niche group of people which is what a market leader should be.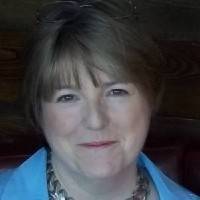 Author And Contributing Editor
Anita is a well-known bingo-lover and has been involved with online bingo since the late 1990's. She has been along for the ride and seen the industry grow and develop into what it is today. She has worked with the biggest names in the industry and has a reputation for being fair and to the point in her writing.
Latest News
Other Software Providers