The hots and nots of proprietary software providers
Pros:
Unique games and experience – Because you can't find the games outside of the sites that the software providers power, proprietary gaming casinos deliver an utterly unique gaming experience. If you're looking for something different from your everyday online casino offerings, a proprietary one is your best bet.
Increased odds of winning – Proprietary bingo rooms generally have a relatively small number of players, which means that your chances of winning are greater.
Exclusive promotions and bonuses – Proprietary software providers need to offer attractive incentives to gain customers so you'll often get to participate in very lucrative and exciting promotions at their sites.
Cons:
A limited number of games – Without large resources like legacy software providers, proprietary developers usually could only offer a small number of games.
Smaller jackpots – Because there tend to be a relatively lower number of players at proprietary bingo rooms, the jackpots are usually smaller too.
Might not be highly regulated – Big established providers are usually licensed and certified to ensure that their games are safe and honest. This might not be true for all proprietary software providers.
Proprietary sites or big network ones?
Seeing that standalone and big network sites both have their own positive and negative aspects, it might be difficult to decide which is the best one for you. On the one hand, big network sites with high traffic mean that the online bingo rooms are usually filled with bigger prizes up for grabs. However, the probability of winning the jackpot is higher at standalone sites. Smaller standalone sites are likely to offer personalised services, but large establishments give you more gaming options.
The good news is, it doesn't have to be all or nothing! There are establishments who offer their own unique proprietary games while providing titles from established developers at the same time. This way, players get to have the best of both worlds where they receive a unique experience yet still have a large library of games to choose from.
Top Proprietary Slots Games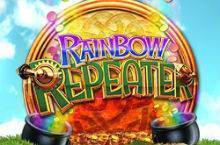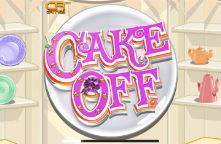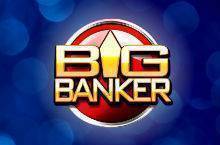 The Top Proprietary Games That Can Be Found Online
Here are some of the top proprietary games that can be found online at the leading bingo sites and online casinos.
Pulse (Tombola)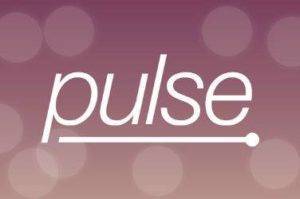 Pulse burst (quite literally) onto our bingo screens in the late 2010s. Instead of the balls being drawn as with a normal bingo game, all the numbers are written on bubbles that float around your screen. When a bubble pops, that's the number to mark off on your bingo card!
This is a speedy game as tickets only have a dozen numbers. Ticket prices start at just 10p and the most expensive are £2 – the more you pay, the more you stand to win! Can your heart take a round of fast-paced, action-packed pulse bingo?
Cat and Mouse (mFortune)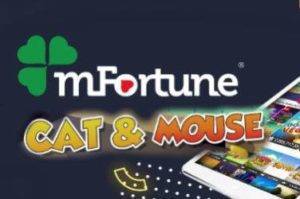 Cat and Mouse is a proprietary slot from Mfortune. This is an old-fashioned slot in the best sense of the word, even though it has five reels. You simply spin the reels to see if you can land winning combinations across the active pay lines
One great feature of this slot is the 'Mouse Trail' mini-game. The mouse scuttles along a board game-style track, avoiding the deadly circumstances of being cat-napped for as long as possible.
We can confirm that no mice (or cats) were harmed during the making of this game.
Master of Fortunes (PocketWin)
This is another classic online slot, this time made via PocketWin. The best thing about this slot is that it comes complete with a progressive jackpot that builds and builds until someone finally is triumphant. True, this is not the kind of jackpot that will make you an overnight millionaire, but it's still an amount that's well worth winning!
This slot has an oriental feel, with lucky cats, pandas and snakes among the symbols. If you land two or more Lucky Cat symbols then you access the mini-game where you can win substantial cash prizes.
Bingo Lite (Tombola)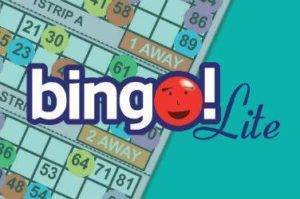 Bingo is a speedy game, but obviously, it's not speedy enough for some! Bingo Lite is a fast-paced 90-ball bingo game from Tombola where ticket prices start from just 2p. You can max out at four tickets per game, or you can just go for a single strip.
This bingo app is unlike many as it features a progressive jackpot. If you land yourself a full house in 43 calls or less then that jackpot amount is yours!
This game is ideal for players who love bingo for the fun element and are not that bothered about winning vast amounts.
Spin a Win (mFortune)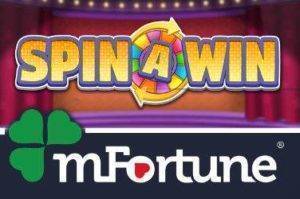 Spin a Win by mFortune is an online slot that makes you the star. The slot action takes place in a retro-style TV studio where you compete with your fellow contestants. You play this game like a normal online slot, spinning the reels to land certain winning combinations.
Land two or more 'wheel' symbols on an active pay line and it's your turn on the Spin-a-Win wheel of fortune. Get spinning to get winning! You can win cash multipliers that will really see your online casino balance expand! Keep spinning and winning until the inner wheel lands on a red symbol, at which point you collect!
Jackpot Agent (Pocketwin)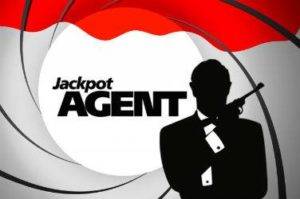 Move into the world of the secret agent with Jackpot Agent from Pocketwin. This is another slot from Pocketwin with their linked progressive jackpot. Multiple players playing multiple games all contribute towards this total, which rolls over and rolls over until finally, someone is the winner!
The slot has all the usual features, including wilds, scatters and bonus game symbols. You can win free spins by landing scatters (up to a maximum of nine) and the Briefcase Bonus round lets you choose one from three briefcases, uncovering a cash prize!
---
Our final thoughts
Whether you should play at a proprietary casino or not highly depends on your personal preferences. If you're a risk taker who wants to shoot for huge jackpots, then join a big network site. On the other hand, if you prefer to go slow and steady with a one-of-a-kind experience, then proprietary casinos are the ones for you. Don't forget that you also have a third option to play at sites that offer a mix of both. The most important thing is to ensure that the site you do choose to join is an authorised and licensed one, like any of our recommended online casinos.
---
Other Software Providers
---