ShuffleMaster Software Review And What It Has To Offer
Shufflemaster is a quiet but nonetheless excellent developer when it comes to table games.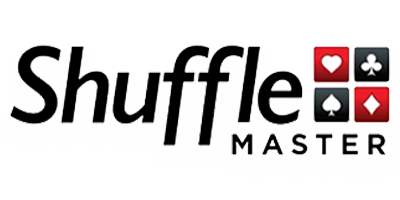 The name says it all, these guys are expert in card games and it started in old school brick and mortar casinos in Atlantic City making shuffling machines before moving to online casinos. Blackjack, Let it Ride, Caribbean Stud Poker, and Roulette have all been the company's bread and butter.
Best Shufflemaster Casino Sites
Their live dealer games are also numerous and you can place side bets in the games. Although they are largely recognized as table game pros developing backend utilities to make games both fairer and more exciting, Shufflemaster has also been expanding its offerings in other gaming arenas and has been rolling out video slots.
By focusing on basic technical issues in table games, that is card shuffling, Shuffle Master became quickly recognized as a leader in business. The company was acquired by Bally Technologies in 2013, and then was merged with SG Gaming in 2014. We'll talk a bit about the company and its various products and if you're looking to check out some of the games from this table game master, then the casinos listed on this page are all highly recommended.
Who is Shufflemaster?
Shufflemaster has rather humble beginnings. In the 80s, a truck driver named John Breeding in Minneapolis read a newspaper article about the problems casinos faced with card counting in blackjack. He borrowed some money and designed a mechanical shuffler that ensured that every hand would come from a fresh deck and eliminated the problem and in 1983, Shuffle Master was born. In 1992, the product was introduced into casinos and it became a publicly traded company that year on the Nasdaq.
Always an inventor at heart, Breeding then went on to invent the Let it Ride game in 1995, which has now become a casino favourite. In 1998, the company moved to Las Vegas. The company had a brief foray in slots, but decided to focus its energy on its passion back on table games and Shufflemaster slots were sold to IGT in 2004. As Shufflemaster expanded into other games like roulette, they changed their name to SHFL in 2012.
Largely acknowledged as the king in the card shuffling business, Shufflemaster, or SHFL, as it caught the eyes of bigger companies and was acquired by Bally Technologies in 2013, which then merged with Scientific Gaming in 2014, now known as the SG Gaming Group. Today, SHFL is a subsidiary of SG Gaming.
Shufflemaster Gaming Sites
If you're looking to try your hand with Shuffle Master games, you can find them at these online casinos. We picked these casinos for their reputation and bonuses for table games. As Shuffle Master is now part of SG Gaming, their games are often listed as SG, Scientific or Bally games.
Shufflemaster Casino Sites
The hots and nots of Shuffle Master
Pros:
Solid table games – Good table games need to ensure fairness, and that's Shufflemaster's expertise and how it started out with its card shuffling business back in the 80s. This knowledge has transferred well from the casinos in Atlantic City to the world of online casinos sites, making online card games the thrill that they are.
Side bets and more – Table games can have lots of additional features that make the game multi-dimensional. Side bets and progressive side bets are hot picks in Shufflemaster games, and some even have bonus options.
Game Innovation – The team is known for coming up with new card games that take the gambling world by storm. Now household names at casinos, Let It Ride and Caribbean Stud Poker are actually the brainchild of Shufflemaster.
Cons:
Limited Games – Although Shufflemaster did tinker with slots for a while, it now has gone back to its roots in table games. You won't really find Shufflemaster slots or bingo offerings online.
Few freebies – Although there are the occasional promotions and bonus options in-game, if you're looking for bonuses to play Shufflemaster games, the bad news is that there aren't many compared with the plethora of promos for slot games. This however is a general issue with table games and not limited to Shufflemaster. Some online casinos do have more generous welcome bonuses with which you can play table games.
Patent Controversy – In 2018, SG Gaming got hit with a $315 million antitrust lawsuit because Shufflegaming was accused by rivals of exercising a virtual monopoly in the automatic card shuffling business through filing numerous patent infringement lawsuits. This however doesn't really affect players in any way, but it hasn't been the best piece of news for SG Gaming shareholders.
Other Shuffle Master Sites
Shufflemaster Games
Shufflemaster is mostly known for its contributions to table games and live dealer games. The fruit of their brief foray in slots include titles such as Press Your Luck, The Three Stooges and Let's Make a Deal, and these were all sold to IGT in 2004. If you're looking for Shufflemaster slots, you can check out IGT games or NYX slots. Like Shufflemaster, NYX also belongs to the SG Gaming family today.
Below we'll outline some top Shufflemaster table games and a quick intro on their rules!
Casino War

This is really as simple as a card game can get. You've probably even played "War" as a child without even knowing it, but anyway if you're unsure, the rules are as follows. You'll play against a dealer, who'll deal you a card face up. The the dealer will give himself a card, also face up. The highest card wins. It's unbelievably simple and it's a great game for slot and bingo players, as well as just newbies in general who want to try something other than their usual hangouts.
Let It Ride

This is somewhat similar to Blackjack. You'll first place equal bets in 3 circles and then be dealt a hand of 3 cards, and the dealer will also deal out 3 cards for himself, and then 1 will be removed. Then you can take a look at your card and decide of you want to "Let it Ride" or to remove one of the bets. Once all players have gone through this, the dealer will reveal one of his cards. You then again have the option to remove a bet or to let it ride. At the end, the dealer will reveal his last card and together the dealer's 2 cards will complete a 5 card hand for each player. You will be paid out if you have a winning hand, which includes have a pair of 10s or better, a 3 or 4 card royal flush, a 3 or 4 card straight flush, or 4 high cards.
Three Card Poker

Obviously this is a variant of poker, but unlike most poker games where you try to beat other players, here everyone is trying to beat the dealer. The hand rankings are similar to poker, but the main difference is that a straight, that is 3 consecutive cards, eg. 10, J, Q, is worth more than a flush, which is when you have 3 cards of the same suit. Before the game begins, you have the option to place an Ante bet, which is when you think the dealer will win. You could also place a Pair Plus bet, which is when you think you'll get at least a pair. Then you'll be dealt 3 cards, and the dealer will also get 3. Take a look at your cards and decide if you want to pit against the dealer. If you decide to fold at this point, the dealer will collect your bet. Otherwise the dealer will turn over the cards to see who has the better hand and pays accordingly.
Ultimate Texas Holdem

This is another poker variant and your goal is to beat the dealer, rather than other players as with regular Texas Holdem. There are 4 different betting circles and you'll have to put down bets on at least Ante and Blinds. The Trips is if you think you'll get certain hands, while Play is for you to make more bets during play. After making your bets, the dealer will deal two cards to you and two to himself. Take a look and if you want to up your bet, put it in the Play circle, or you could also just pass, or "check" as they say. The the dealer will deal a round of 3 community cards face up. You decide if you want to Play or check again. This keeps going until all cards have been dealt and then the dealer will declare his 5 best cards.
Caribbean Stud Poker

This is very similar to 5 card poker, except again you will only be playing against the dealer and not against other players. You'll be dealt 5 cards and will have to option to place an additional progressive side bet that contributes to the jackpot. The dealer then reveals 1 card, and you will decide if you want to continue by "calling" and compete against the dealer's hand. When you call, you will have to place another bet 2x the size of your original one. The dealer will then reveal his cards and it's a showdown to see who has a better hand. If you decide not to call, then you "fold", and the dealer will simply collect your bet.
Our final thoughts
Shufflemaster is certainly one of the key software developers when it comes to table games. With rather modest beginnings to design a fairer card shuffling machine at land based casinos, Shufflemaster has grown exponentially since it was established in the 80s. Innovation has always been part of the company's mission and it has invented games such as Let it Ride and Ultimate Texas Holdem, which are now mainstays at practically all online casinos. The company is now a subsidiary of SG Gaming, or more commonly known as Scientific Gaming, and you can find these excellent table games at the online casinos recommended on this page.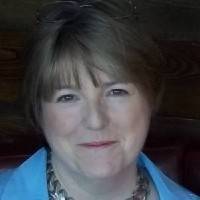 Author And Contributing Editor
Anita is a well-known bingo-lover and has been involved with online bingo since the late 1990's. She has been along for the ride and seen the industry grow and develop into what it is today. She has worked with the biggest names in the industry and has a reputation for being fair and to the point in her writing.
Latest news
Other Software Providers