Mutuel Play Software Review and What It Has to Offer
Updated November 21, 2023
Mutuel Play is an innovative online gaming studio producing slots, bingo games, scratch cards and table games, and has a growing reputation as one of the industry's best new producers.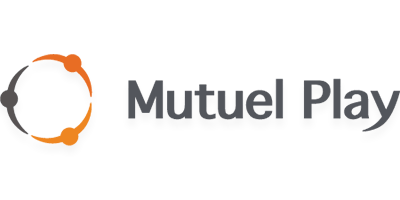 Founded in 2016 and headquartered in Surrey, Mutuel Play develops original slots and other games with an emphasis on mobile play, giving their games the widest possible exposure across all platforms.
Best Mutuel Play Casino Sites
There is also an array of new and innovative gameplay features to explore when you play Mutuel Play slots, with exclusive mechanics such as Lightning Reels adding an extra dimension to its games, while its bingo games like Bingo Millions 90-Ball offer the potential to win huge jackpot prizes.
Mutuel Play has a bespoke approach to designing and developing slot games, in that it works closely with operators to produce games for specific audiences, both in terms of their themes and gameplay. This, plus the fact that it develops exclusive games for individual slots sites, are both significant factors in Mutuel Play's success and growth in the five years or so since its launch.
In addition to game design and development, Mutuel Play provides a range of other services to the gaming industry, including designing and implementing websites and mobile apps for gaming operators, along with a consultancy service for other businesses in the digital space.
Who is Mutuel Play?
Despite being one of the smaller games producers, with a catalogue of around 20 games, Mutuel Play has been able to establish a place for itself in the industry quickly, and its games have received considerable exposure through the distribution partnerships it has established.
For instance, Mutuel Play slot games are released and distributed on the Leander Games Remote Gaming Server platform, LeGa (through which the slots of a number of other smaller developers are also distributed), which means they are available across all UK slot sites offering Leander games.
Likewise, Mutuel Play partners with GECO Gaming to release exclusive bingo games via the GECO Gaming (Playtech) RGS platform, meaning sites such as Buzz Bingo can host Mutuel Play's exciting, big money bingo games, like Bingo Millions 90-Ball.
Mutuel Play mobile slots also feature widely at UK online casinos, as all of its games are developed using HTML5 technology and developed in a variety of codes (including Java, Python and Golang) so that they can be ported across all platforms and played on any device while still maintaining their high production values.
You can also be assured that Mutuel Play slot and bingo games are operated fairly, as it has a UK Gambling Commission Remote Gambling Licence and a Core Service Provider Associate Certificate from the Alderney Gambling Control Commission (AGCC). This also means its games can be played at any UK bingo site or online casino licensed by the AGCC.
Mutuel Play Gaming Sites
Through its licensing and distribution partnerships, Mutuel Play slots can be played at a wide range of UK slot sites, despite the fact that it is a relatively small developer. For instance, you will likely find Mutuel Play games at any slots site featuring Leander games, or at bingo sites on the Jumpman Gaming platform.
Check out Mutuel Play games at the best UK slot sites that we feature here.
More Mutuel Play Gaming Sites
The hots and nots of Mutuel Play Gaming
Pros:
High quality mobile slots – All Mutuel Play slots are developed in HTML5, with mobile play very much in mind. This means high quality slots play is accessible on any device, as games are designed specifically to take into account the smaller screens of phones and tablets.
Exclusive games – Mutuel Play works closely with a variety of both slot game operators and UK bingo sites to develop a range of exclusive games. This means that you get a unique gaming experience at online casinos offering Mutuel Play slots and bingo, and this has helped to grow its popularity.
Unique gaming features – In every Mutuel Play slot game, they try to introduce a unique gaming feature, and so you will always enjoy imaginative gameplay and features that you won't find in slots by other producers.
Exciting big money bingo games – Mutuel Play partners with Jumpman Gaming to produce exciting jackpot bingo games like Bingo Millions 90-Ball, where you can win up to £1.5 million and which has a fixed prize table so more players have chances to win.
Cons:
Limited number of games to choose from – Although it continues to grow and currently stands at around 20 titles, the Mutuel Play slot game catalogue isn't as large as those of some of the bigger producers, which means its games can sometimes be a little harder to find.
Top Mutuel Play Slots Game
Mutuel Play Games
There is a good mix of themes and game styles in the Mutuel Play slots portfolio, and its games are notable for an original visual style and some quirky, offbeat elements. Along with the innovative gameplay, this creative approach to slot design is one of the main reasons why its games continue to grow in popularity.
The Voice UK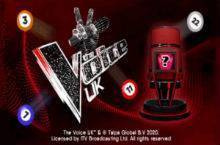 Developed exclusively for Buzz Bingo, this is Mutuel Play's first branded slot game and is based on the hugely successful UK reality singing show. Featuring 5 reels, 3 rows and 25 fixed paylines, the game offers a 16 free spin bonus round plus an additional bonus game, and features visuals and graphics that viewers of the show will instantly recognise. There is also a £125,000 jackpot up for grabs when you are betting the max.
Fruit Fusion Lightning Reels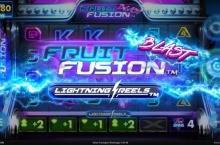 Mutuel Play's first ways-to-win online slot games, Fruit Fusion features the unique Lightning Reels game mechanic, where the reels can expand so that the number of symbols in play changes on each spin, meaning there can as many as 248,832 ways to win in play. There is also a free spins bonus round and a mystery symbols feature, so Fruit Fusion Lightning Reels offers exciting and rapidly changing gameplay throughout.
The Showman
A 5-reel, 3 row video slot with 15 fixed paylines, The Showman has a vibrant circus theme and exciting original soundtrack, making it a pleasure to play. The game is packed with special features, like Magical Reappearing Reels where the symbols on reel 1 are randomly cloned onto other reels as well, plus up to 25 additional random Wilds and a free spin bonus round. The Showman offers a 96.02% RTP, while the range of coin sizes means the game is accessible to all.
Legend of Daruma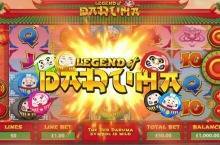 This 5 reel, 50 payline video slot has an unusual theme based on traditional Japanese Daruma Dolls, and so is visually imaginative and eye catching. As with all Mutuel Play slots, the game has a number of special features, like Daruma Tower, where random wild symbols are awarded, and the Gold Daruma Riding Wild feature, which gives you free re-spins with 'walking' reels. There is also a free spin bonus round and a 96.19% RTP, so Legend of Daruma offers good value and payouts along with a stunning visual experience.
Candy Burst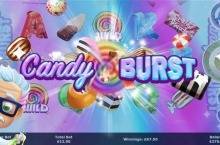 At first glance, Candy Burst looks like a pretty simple slot game, but it is actually full or surprises, both in its visuals and the gameplay. The parallax, 3D reels look great, and the lively animations mean there is always plenty of action on the screen. Featuring 5 reels and 3 rows, Candy Burst has 25 fixed paylines along with sticky wilds, scatter symbols, win multipliers and a free spins bonus round, plus a 95.01% RTP and a range of coin and bet sizes.
Even this brief survey of Mutuel Play slots gives you a good overview of the range in its game catalogue. Although its slots have a unique visual style, there is also a great deal of variety in the themes, which includes both standard slot game fare (such as leprechauns, bank robbers and Vikings) along with some highly original designs, which now also includes themed and branded games.
You'll also find a range of innovative gameplay features in Mutuel Play slots, so they are worth exploring to discover some new and interesting ways of playing.
Our final thoughts
Mutuel Play has undoubtedly been able to carve out a niche for itself in the online gaming industry in a relatively short time, and it now finds itself as one of the most exciting emerging slot game studios. It clearly has great versatility as well, as evidenced by its hugely popular and successful bingo games, plus the other services it provides in the digital gaming space.
Anyone who appreciates well thought out and imaginatively designed slots will particularly enjoy Mutuel Play games, as will players who like innovative gameplay and the chance to try out new sorts of features and mechanics.
For all of these reasons, we're happy to recommend Mutuel Play slots to our readers, and suggest you check them out for yourself at our featured UK slot sites.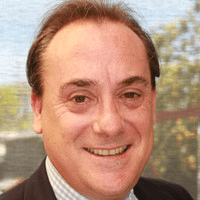 Author
Mark Angus is a professional writer and editor currently based in Adelaide and London. Mark writes on a variety of sports betting and gaming topics, most notably football and cricket (he has been a season ticket holder at Fulham for far too many years), as well as horse racing, in particular jumps racing. In addition, Mark produces website content, blogs and articles for a variety of publications, organisations and businesses, and has extensive experience in writing for all forms of online, print and broadcast media.
Latest News
Other Software Providers