Parlay Gaming Software Review And What It Has To Offer
Parlay has been powering online bingo games for two decades and is regarded as a veteran of the industry.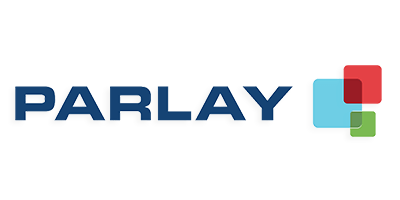 INFORMATION RETAINED FOR REFERENCE ONLY – NO LONGER OPERATES IN THE UK
The company sets its bingo games apart from the rest by offering an advanced yet simple-to-use interface while staying true to the essence of playing at a live bingo hall. Although the company is well known for its topnotch bingo offerings, the Parlay betting software platform now encompasses a range of other titles including slots, casino games, and lotto.
So, what's so great about this highly-revered software provider and are they genuinely worth their salt? These are the questions that our experts at WhichBingo will help you answer on this page. We have put the Parlay casino software to the test and pitched their games as well as services against a strict set of criteria. Read on to find out the results of our in-depth assessments including both the good and the bad of the company. Let's kick off by looking at the most well-received Parlay games on the market along with where are the best places to find them:
Who was Parlay?
Parlay was founded in Burlington in Canada way back in 1998, and it's one of the first developers of online bingo solutions in the world. While most software providers design their bingo titles to be flashy like video slots, Parlay's online bingo titles are devised to recreate the atmosphere of playing at land-based bingo halls which appeal to true bingo purists. Initially, the company only offers the traditional 90 balls and 75 balls variants but has later added the more uncommon 80 balls bingo to their offerings.
Started off as a bingo software provider during a time when online bingo wasn't very popular yet, Parlay has grown into an impressive company with innovation at its core. Having successfully transitioned to building games on HTML5, the Parlay software doesn't require players to download anything for accessing games using mobile devices. Along with a range of gaming content, the company also offers a strong back office suite for operators including management reporting and analytical tools to help their clients maximise profit.
The hots and nots of Parlay
Pros:
Games are assured to be secure, honest, and of high quality – Parlay games are regulated by the UK Gambling Commission and the company has received the highly-esteemed GLI certificate, which confirms that they follow industry good practices.
Unique online bingo games and options – Parlay's online bingo games are fun, simple, and make you feel like you're playing at a real bingo hall. Players can run multiple cards simultaneously and even chat with friends right within the bingo room without a pop-up window. However, you do get a few added advantages by playing online like being able to swap your card up to 15 seconds before the game starts and there are no worries about getting distracted because winning claims are automatic.
Free bingo games available – Players have the option to try out the developer's bingo games to learn the ropes or get familiarised with the interface at zero financial risks.
Cons:
Some rogue casinos have been known to use the Parlay software – Make sure that you only play at licensed sites like those from our recommended list of casinos.
Track record isn't flawless – The company had some financial troubles before but since its business restructuring in 2011, it has been established as a credible and trustworthy software provider.
Our final thoughts
Parlay is creating ripples in the online bingo industry with its innovative and state-of-the-art bingo content as well as gaming features. Whether the company will have a similar strong foothold in slots and casino games will remain to be seen.
You might have come across articles about rogue casinos using the Parlay software or that the business has financial troubles peppered all over the internet. However, this is old news and after its 2011 restructuring, Parlay has vastly expanded its customer base in North America and Europe, emerging as an established and cutting-edge company. So long as you only play at authorised and licensed sites, like the ones you find on our recommended list, then you can rest assured that you're in good hands with Parlay bingo games.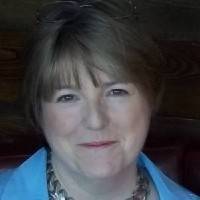 Author And Contributing Editor
Anita is a well-known bingo-lover and has been involved with online bingo since the late 1990's. She has been along for the ride and seen the industry grow and develop into what it is today. She has worked with the biggest names in the industry and has a reputation for being fair and to the point in her writing.
Latest News
Other Software Providers