Thunderkick Software Review And What It Has To Offer
Launched in 2012, Thunderkick is a relatively young developer. However, it's not just about how long it's been in operations, but rather this company has managed to carve out a name for itself with its refreshingly playful slots.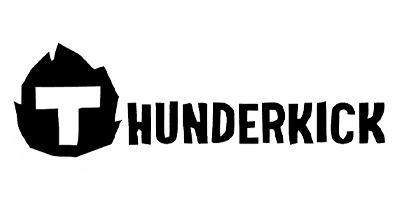 Aiming to push the boundaries, Thunderkick slots provide a much more adventurous gaming experience, and was one of the first software developers to move away from the boxy symbols that have been the hallmark of video slots for decades.
This daring move has paid out big time and games like Bird on a Wire and Esqueleto Explosivo made waves in the online gaming world as players flocked to Thunderkick's games. Big brand casinos quickly started signing deals with Thunderkick and their games can now be found at most major online casinos in the UK and Europe like Mr Green, Leo Vegas and Casumo.
Thunderkick's gaming portfolio remains relatively small. Whereas bigger developers rollout new titles every month, Thunderkick can take a couple of months before it delivers a new game. They're more like a boutique developer that crafts each game with love and care rather than a slot factory. If you want to get a taste right away, you can find their slots at the casinos listed below.
Best Thunderkick Casino Sites
Who is Thunderkick?
Thunderkick was born in 2012 in Stockholm, Sweden, where they are still based. In the same year, they acquired a licence from the Malta Gaming Authority. Information on the founding team is relatively sparse on the company's website, but rumour has it that the founders worked for NetEnt and then decided to form their own company to pursue their own vision of what online slots can be. If that's true, it's comes as no surprise because the production quality of Thunderkick slots are no less than first class. With their superb design, it's safe to say that these aren't a bunch of hacks trying to make it big.
Thunderkick quickly caught the attention of Unibet with its exceptional games and signed a deal in 2013. The next year, a distribution deal with NextGen, a subsidiary of the NYX and now SG Gaming Group was struck. Since then, their games have flowed into more and more online casinos. Nowadays, there are roughly 500 gaming sites that carry Thunderkick games.
Thunderkick Gaming Sites
We know you're itching to check out these super fresh slots. Lots of casinos sites have Thunderkick slots, but since almost everyone has wanted to jump on this kickin' bandwagon, not all these sites are great. Our staff has cherry picked some of the best gaming sites to play Thunderkick games below. These sites are all tried and tested and we've heard rave reviews from players. Most of them also have frequent slot promos, which are always welcome.
The hots and nots of Thunderkick
Pros:
Highly creative games – Not only do they always look gorgeous, but Thunderkick slots are widely known for non-conventional formats. They do away with boxy symbols and instead have characters moving freely through space.
Widely available – You can easily find their games at slot sites big and small. Whenever you want to chop and change, or take advantage of a welcome bonus, you don't have to sacrifice your favourite games.
Mobile ready – Thunderkick was launched when mobile was already a given. That means the team designed games that are instant play and mobile ready from Day 1.
Cons:
Small portfolio – Perhaps the greatest drawback is that Thunderkick doesn't have a particularly large game portfolio. Being a boutique developer, Thunderkick does take a bit of time before it rolls out a new game. Hopefully, this will change as the company grows bigger and they can hire more designers and programmers!
Sometimes on not great casinos – The flip side to being widely available is that it's not always easy to stay on top of which gaming site hosts your game, especially when you're a rather small company to begin with. Some of these casinos are hot. Some are not. We've seen Thunderkick games at less than stellar slot sites and players should be careful about where they play.
Thunderkick Games
For the time being, Thunderkick casino games are limited to slots. You'll also find that they don't have a ton of games. Instead each one is carefully thought out and designed, and all that takes time when you're a small team. We could go on and on about so many of their wild and crazy games, but below we've shortlisted our favourite Thunderkick slots for you!
Esqueleto Explosivo

This is really as simple as a card game can get. You've probably even played "War" as a child without even knowing it, but anyway if you're unsure, the rules are as follows. You'll play against a dealer, who'll deal you a card face up. The the dealer will give himself a card, also face up. The highest card wins. It's unbelievably simple and it's a great game for slot and bingo players, as well as just newbies in general who want to try something other than their usual hangouts.
1429 Uncharted Seas

This breathtakingly illustrated slot takes you back to the middle ages, a time of exploration and adventures at sea. The 5 reel 25 payline game takes place on a map, with mermaids, turtles, sea monsters, the sun and the sea as symbols. The beauty of this game, other than the visuals, is that with every win involving a Wild, which is the ship symbol, the win will turn into an entire stack of wilds with a sea monster emerging for the transformation. There are also free spin rounds, which begins with a darkening of the screen to set you in the mood. Overall, this is a simple game that has a couple of bonus features and an excellent RTP of 98.6% for frequent wins.
Fruit Warp

With no reels in the game, Fruit Warp might take a little bit of getting used to at first. But it's really not that complicated once you get the hang of it, you might enjoy this fruity mad wormhole. How it works is that you have a bunch of fruit floating mid-air, and when you press the "spin" button, you'll want to hang tight and hope that you get 3 of a kind. That's all you need to win. If you get 4 of the same fruit, then you'll trigger a re-spin with the winning fruits staying like sticky symbols. 5 of a kind and you'll be sucked into Fruit Mode, with various multipliers and free spins in wait.
Flux
Flux is another simple video slot that's beautifully rendered. This game has a sci-fi, space age feeling to it, with various coloured gems glowing in space. It's a 15 payline slot on a 5x 3 grid. Trigger the bonus and you'll have options to choose between getting more free spins (up to 48, to be exact), adding extra rows, or playing both ways win. This game has an RTP of 96.2% which means you can be seeing wins fairly often. With its simplicity, Flux is a great game for newbies or just for a chilled out evening.
The Rift

A darker, more mysterious game, The Rift can be found in the middle of night in a back alleyway, perhaps in London. This is a 17 payline game full of magical artifacts such as bottles of potions, a book of spells, gold coins, and a watch. The game has two main bonus features. The Rift Spin feature gets you a re-spin with up to 3 wilds added to your reels. The Bonus Spin feature gets you up to 20 spins with sticky wilds. RTP is again quite high at 96.3% and players will definitely be entertained by all the wins.
While never shying away from exploring different slot formats and breaking away from the grid, Thunderkick slots are always easy to play. Most of them have just a couple of basic but solid bonus features like free spins and sticky wilds. The gameplay isn't too complicated and the games we've listed here also have fairly high RTPs, which means that you will be seeing wins on a regular basis.
Top Thunderkick Slots Games
Our final thoughts
Thunderkick does an amazing job developing slots that are pure eye candy. The visual styles range from intricate drawings to glowing neon signs that'll bring you to the disco floor. They've also done away with the traditional boxes for symbols and the graphics breathe much better to provide a more immersive gaming experience. While Thunderkick has done away with the restrictive format, their games remain surprisingly easy to play and many of them have high RTPs for regular wins. With a bit more time, we expect to see more quality games coming from this young software company. In the meantime, check out their existing goods at the recommended casinos on this page!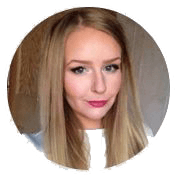 Author
Jennifer is a writer with over five years of experience in the online casino industry. She has a First Class Honours in Media and Journalism and specialises in writing online casino reviews, slot reviews and gambling news content. Digital marketing, SEO and public relations are also other areas of interest for Jennifer and she has worked across these industries before setting up her own content company.
Latest News
Other Software Providers