Rogue Software Review
Rogue is an exciting new slot developer that has built a reputation as an innovative game studio and is increasingly becoming known in the gaming industry for incorporating a range of new and imaginative mechanics into its games.
Established in 2020 and based in Colchester, its emphasis is on expanding what is possible in slot game design and has taken gameplay in a range of new and exciting directions.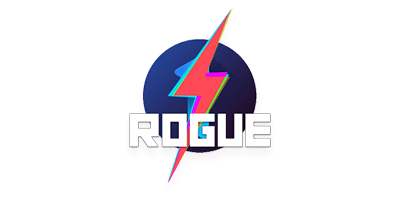 A highlight of its games portfolio is that it incorporates intriguing, innovative themes in its slots, and this combined with the new and inventive mechanics means that playing Rogue slots is an experience to thrill even the most hardened slots player.
In addition to its own exclusive portfolio, Rogue also develops titles for a variety of leading gaming operators, including Gamesys, Highlight Games and Gaming Realms, with originality in both design and gameplay its hallmarks, and why Rogue slots are growing in popularity and reputation.
You can check them out for yourself as Rogue slots can now be played at many of the best UK online slot sites that we feature here.
Who is Rogue?
Nominated for the Slot Rising Star at the 2022 EGR Global B2B Awards, Rogue has been set up by an experienced team with an impressive track record in the iGaming industry. Led by former executives from Gaming Realms, including Phil Halston and Dan Lamond (along with John Parsonage, formerly of Sky Vegas and Scientific Games), Rogue is utilising the team's expertise to create innovative games that always offer players something new.
It has created several exclusive game mechanics, including Wildfire Reels™ and Fusion Reels™, Turbo Reels™, Raze Reels™, Interspace™ and Pay Rises™, and so whichever game you choose, you are likely to encounter an innovative gameplay feature that you haven't played before.
In addition, not content with becoming a leading slot game developer, the team at Rogue has also been hard at work developing Octopus Global, a remote gaming server (RGS) to host both its own portfolio of games, as well as the slots of other operators. Octopus Global has been developed to help facilitate Rogue's game distribution, meaning that its slots will now feature in more leading online casinos in regulated jurisdictions worldwide, including the UK.
Rogue has also developed partnerships with Relax Gaming, RAW Arena and 1X2 Network, and this will undoubtedly contribute to Rogue games becoming more accessible to UK slots players, whatever online casino you play at.
Rogue Gaming Sites
Rogue games are increasingly being played at online slot sites in regulated jurisdictions, including many of our featured UK online casinos. In addition, as specialists in HTML5 gaming technology, Rogue slots can be played on all platforms and devices, and its games are especially dynamic when played on the smaller screens of smartphones and tablets.
The hots and nots of Rogue Gaming
Pros:
New gaming mechanics – One of the standout features of the Rogue slots portfolio is the sheer ingenuity of its games. It has worked hard to develop new and innovative mechanics that you won't have seen before, and so even if you are a vastly experienced slots player, you will always find something new when you play Rogue slot games.
Lots of ways to win — As Rogue slots have imaginative and exciting game mechanics, it also means they bring them with different ways to win, volatilities and hit rates. This means that whatever slot style you prefer — low volatility or high variance — you will find a Rogue slot that provides the sort of gaming action that works for you.
Growing portfolio of games — Rogue currently has a small portfolio of games when compared to bigger, more established studios, but it is growing all the time. However, despite this there is exceptional variety on offer, both regarding the gameplay and mechanics, as well as the themes, graphics and artwork.
Non-traditional slot games — Once you start exploring the Rogue slots portfolio, what you discover is that they are really committed to giving you, the player, a unique experience. While all the standard features of slot games are there, you will continually come across other features that go beyond the realm of conventional slots, and so you get the joy and surprise of regularly checking out a new sort of feature that you haven't played before.
Cons:
Not yet available everywhere – Despite being a relatively new studio, Rogue has managed through its own Octopus Global RGS, and the game aggregation platforms of Relax Gaming, RAW Arena and 1X2 Network, to get its games more and more exposure. They are not yet everywhere, unfortunately, but nevertheless you can now find Rogue slots at a growing number of our featured UK slots sites.
Rogue Slot Games
There is a lot to recommend Rogue slot games, which is why they are increasingly being played at the best UK online casino sites. These are developers who like to do things differently, so you will find some very imaginative and innovative themes and designs not usually seen in slot games, with an emphasis on high production values and stimulating gameplay, as well as big payouts.
Wildfire West

Wildfire West has a classic American western theme and incorporates the unique Wildfire Reels™ feature. The 5-reel game has 9 rows of symbols, with 3 rows being randomly activated before each spin. There is also a free spins bonus round, where the active area and multiplier increases with each spin, along with a classic fruit machine nudge feature. Wildfire West is a medium volatility slot game, with a 96.03% RTP.
Mega Laser Kitty Cubes

Mega Laser Kitty Cubes is unique slot game features the Interspace™ mechanic, where the symbols land on the reels in conjoined shapes (rather than spin in the conventional way). Clusters of matching symbols explode, and a cascade begins, then the Kitty blasts the reels with a laser flying out from its eyes so that special interspace symbols fill any spaces that have appeared. This is one of the most unique, fast-paced and rapidly changing games we have ever played, and it offers a 95.79% RTP and medium variance.
Rave Up

A medium volatility slot with a 95.66% RTP, Rave Up features the unique Pay Rises™ mechanic where the payouts for each symbol changes with each spin. With its bright, luminescent techno theme and banging soundtrack, this is a visually pulsating game which also delivers potentially massive payouts, offering a maximum jackpot win worth up to 75,000x. The Wins Spins Bonus round features multipliers up to 500x, and every spin during the bonus is guaranteed to win.
Overdrive

Released in January 2023, Overdrive is a classic driving game that offers one of the biggest jackpot payouts we have seen, and can pay out up to 100,000x. A medium volatility slot with a 95.85% RTP, Overdrive features the Turbo Reels™ mechanic which enables players to split the reels to increase the payout frequency. There are four different bonus levels and hitting bonus symbols anywhere on the reels triggers the Wild Nitro Free Spins Bonus round.
Even though the Rogue portfolio of games is not yet huge, the variety is nevertheless very impressive. The unique mechanics mean that the gameplay is always changing and challenging, and there are plenty of different bonus rounds that add an extra dimension. In addition, there are some potentially huge payouts on offer, and the games generally have a good RTP.
Our final thoughts
Although Rogue might not yet be a household name in the iGaming industry, we think they soon will be. The relatively small collection of slots is extremely impressive, encompassing a variety of unique themes, imaginative gameplay, and the chance to win huge payouts. The games are designed to be fully responsive on all platforms, and so the high-quality production values can be fully appreciated regardless of the device you're playing on.
We have naturally played literally thousands of different slot games, and so it takes a lot to impress us, but we have thoroughly enjoyed getting to grips with the Rogue range. If you enjoy slots with layers of different bonus rounds and features, ever changing gameplay and high-quality graphics, we thoroughly recommend checking out Rogue slots at any of our featured UK online slot sites.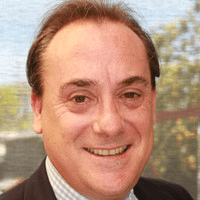 Author
Mark Angus is a professional writer and editor currently based in Adelaide and London. Mark writes on a variety of sports betting and gaming topics, most notably football and cricket (he has been a season ticket holder at Fulham for far too many years), as well as horse racing, in particular jumps racing. In addition, Mark produces website content, blogs and articles for a variety of publications, organisations and businesses, and has extensive experience in writing for all forms of online, print and broadcast media.
Latest Rogue News
Other software providers