WMS Software Review And What It Has To Offer
Updated February 21, 2022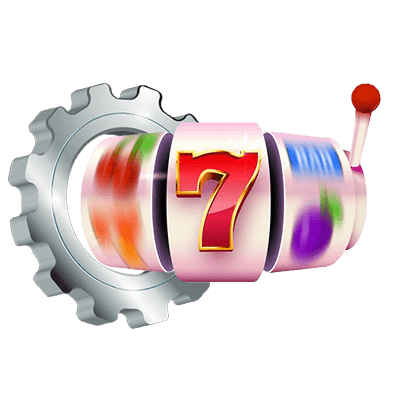 WMS dates all the way back to 1943, making pinball machines before moving onto video arcade games and video lottery terminals. It is one of the few software developers that can boast of extensive experience in land based gaming. When it moved into the realm of online slots in 2010, it had already developed a cult following among players familiar with its video slot terminals at land based casinos. WMS slots are known for their "old school" feeling while working on the small the details to make the game play more exciting. Famous slots from WMS include The Wizard of Oz, Reel 'em in! and Super Jackpot party.
While not a household name, there is certainly a strong WMS fan base comprised of players who prefer simpler Vegas style slots compared to the cute slots with a dizzying array of extra features. Based out of Chicago, WMS became part of Scientific Gaming (now renamed to SG Digital) in 2013. Scientific Gaming is a public traded company on the New York Stock Exchange.
Although WMS games aren't so widely available compared to games from other developers, they can be found at a fair number of online casinos. As they are now part of SG, the distribution of their games has also been growing substantially. Below, we've compiled a short list of some recommended gaming sites so you can play WMS games online.
Who is WMS?
The beginnings of WMS goes all the way back to 1943 in Chicago when Harry Williams, a Stanford graduate, used scraps during the war and started building pinball machines. In fact, the famous "Flat Top" can be attributed to Mr. Williams. Later he introduced tilt mechanisms and changed the flippers' position, all of which became new defaults in pinball machines that are still manufactured today.
However, pinball started becoming less popular in the 90s with the advent of video games. In 1996, WMS decided to move into the production of slot machines and started doing massive upgrades to what were previously unattractive and limited fruit machines. The company was the first to make multi-line slot machines with multi-coin features and added new graphics capabilities through hardware innovations. Many of the basic features that we take for granted came from WMS innovations. Among them are the Trans Reel Platform which lets reels have dynamic graphics, such as animations along with Wild symbols. It also introduced integrated standard PC computer hardware into slot machines, as well as building impressive display cabinets with higher audio quality. WMS also started making branded slots like Star Trek, Top Gun, Powerball and Monopoly, and their machines were instantly recognisable and became very sought after in casinos in Vegas. Thus when the company moved into online slots in the UK in 2010, there was already a group of experienced players who were in love with their games. In 2013, WMS became a subsidiary of Scientific Gaming, which has been renamed to SG Digital.
WMS is still headquartered in Las Vegas where it has its manufacturing facilities that make slot machines for the most beloved casinos in the world.
WMS Gaming Sites
For players who love the down-to-earth feeling of WMS slots, we've put together a list of select sites that have their games. These sites are all licenced for the UK as well as many other countries, have regular slot promotions and are known for their professional customer service.
The hots and nots of WMS Gaming
Pros:
Old school video slots – If you love the slot machines at casinos, then WMS games will transport you right into that mood. You get all the feeling of that thrilling steel machine that you find in Vegas, except it's all from the comfort of your own home.
Simplicity and reliability – Sometimes all those expanding grids with a million ways to win games don't necessarily mean you win more often, and we'll admit they're not always easy to follow. If you're looking for something that gets to the point with tried and tested bonus features to spice things up, WMS does a perfect job.
Branded games – WMS often works with movie and other cultural themes. Monopoly, Bruce Lee and Elvis are some of them. It's always nice to spin with themes that you've enjoyed in the real worlds.
Cons:
Lack of unconventional features – It's the flip side of the same coin. While WMS games are loved for their straightforward, old school Vegas approach, some players will miss the plethora of expanding reels, invisible reels and new rules in less conventional formats.
Older aesthetics – The slots also tend to have a heavier aesthetic while the graphic trend today is much lighter. This gives their game a slightly dated feel and younger players might not be particularly drawn to this aesthetic. But as the saying goes, you can't judge a book by its cover.
---
WMS Games
If you're wondering what kind of WMS games can be at online casinos, we've put together some of the most popular titles below.
The Wizard of Oz

Although WMS isn't most famous for crazy bonus features, this 30 payline game does feature a few exciting bonus rounds. Glinda the Good Witch feature will randomly trigger expanding wilds. The Oz Pick feature lets you pick from different bonus rounds like the Winged Monkey which gets you 8 free spins in which winged monkeys will fly across the screen landing random wilds on the way. Another option is just to get the Cash Pick, where you will get a cash prize. However, if you're in for an adventure, try the Road to Emerald City. Pick from different emeralds, and this opens up more possibilities the most exciting of which is probably the trip to Emerald City itself with one of the characters from the story and unearthing more cash prizes. This is one of WMS' most popular slots, and sequels such as The Wizard of Oz Ruby Slippers, The Wizard of Oz Munchkinland and The Wizard of Oz Wicked Riches have been released following the original's popularity.
Super Jackpot Party

One of the first slots WMS made, you can now play Super Jackpot Party online. Set against a rich dark blue and purple background with colourful drinks and balloons, this 20 payline game will surely put you in the mood. Features include the Party Feature which is a pick'em game where you uncover different cash prizes but there is a twist. Of all the different presents, there is one that is a Party Pooper that will end your bonus round. If you are unlucky enough to pick a Party Pooper, you have a second chance. If you can unpick the Party Favour, you can go back to the bonus round, otherwise it's back to the base game for you! Other hot features include the Multiplier feature, which is adds a multiplier to your Party wins and makes you immune to the Party Pooper. Then there is the Dance feature, which gets you more multipliers. But perhaps our favourite is the Whack a Pooper, where you have 3 chances to whack the pooper with a hammer and win more cash prizes.
Bier Haus

Clearly a node to the staples of German culture: Beer. You'll be welcomed by a buxomous blonde lady with a jug of beer in this 40 payline slot. This game sports one solid bonus feature. The Free Spins bonus can get you up to 80 spins. During free spins mode, any wilds that you trigger become locked wilds (which in slots by other developers might be called sticky wilds). Locked wilds stay in place for the rest of your free spins to help you make more winning combinations.
KISS

The raging rock band comes to life in this massive 100 payline slot. Other than the high number of paylines, KISS also has a rather unusual layout, which is relatively rare for a WMS game. Nonetheless, it works. They call it the Colossal Reel, where you have a grid of 5×4 with 20 lines, and another grid of 5×12 with 80 lines. It might sound confusing at first but basically it's like playing two slots with one spin. The bonus round features pick me games with free spins, multipliers and cash prizes. The soundtrack of course, is intense and not to be missed.
Our final thoughts
WMS came to online gaming with nothing short of an impressive record with land based slot machines. While they aren't famous for developing the most innovative video slots and the graphics aren't as fresh and modern as the games younger developers are rolling out, a closer look will quickly show that WMS slots are actually packed with loads of bonus features that players love. This developer certainly knows what makes a good slot game and sometimes there is simply no need to reinvent the wheel. If you want to indulge, you can give WMS reels a spin at any of the recommended casinos listed on this page.
Latest News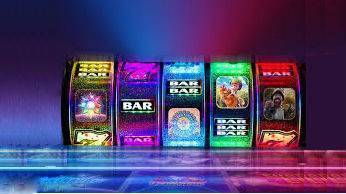 The Best Slot Games to Play with Friends
One of the dilemmas that has faced online slot game developers is finding effective ways to combine technology with the social aspect that has always been a part of bricks and mortar casinos and bingo rooms. As enjoyable as it is to play online slots and bingo, there is no doubt that some players miss the interaction and sense of community that comes with playing with friends and others. The…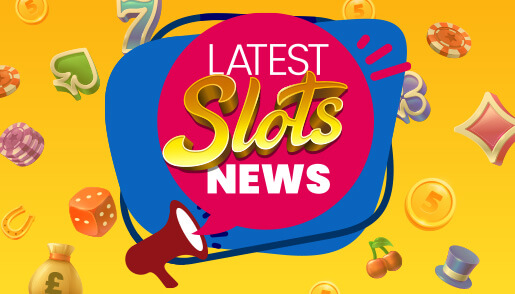 Montezuma Slot: Fun Facts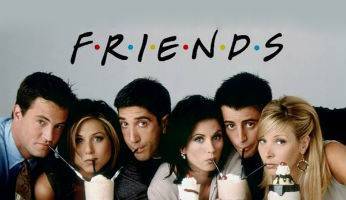 Are You Friends of 'Friends'?
Other Software Providers