Hungry Bear Gaming Software Review And What It Has To Offer
It is obviously a difficult task to make too many assessments about the success or otherwise of a newly launched game developer, but if the pedigree and track record of its founder and team are anything to go by, then Hungry Bear Gaming is undoubtedly going to be a name to watch.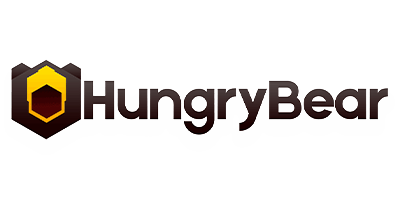 Since launching in June 2020, Hungry Bear Gaming has already released a number of slot and table games, and secured distribution agreements with several leading game aggregation platforms, including SG Digital, Blueprint Gaming and Leander Games, which will ensure its games are increasingly accessible in the UK and beyond.
Hungry Bear Gaming Best Casinos
In addition, Hungry Bear Gaming is already an active presence in regulated Canadian gaming jurisdictions, and is currently undergoing the approval process with the UK Gambling Commission and other European regulators.
Specialising in HTML5 gaming technology, the first few slots released under the Hungry Bear Gaming banner demonstrate high production values that combine all of the best aspects of traditional slots, combined with new and innovative gameplay features that take the gaming experience in new directions.
There is a good mix of original and established slot game themes in the current (albeit small) portfolio, and with 15 new games scheduled for imminent release, we are going to be following the progress and development of Hungry Bear Gaming very closely.
Who is Hungry Bear Gaming?
It is hard to imagine that an emerging game studio could have a higher calibre team driving it than the people at the top of Midlands-based Hungry Bear Gaming.
CEO Justin Chamberlain was one of the founders of CORE Gaming (which was acquired by Sky Betting & Gaming in 2016), and in that role was one of the primary movers in the iGaming industry's shift from Flash to HTML5 technology, which fundamentally changed the way online slots and casino games are played and how and where we can access them.
Chamberlain brings a wealth of experience in iGaming to the role, having in his time overseen the development of more than 250 slots and casino games, while his reputation and track record as an innovator suggests that he will take his new studio in a variety of exciting directions. Hungry Bear Gaming also looks determined to be a disruptor in the industry, and this promises to be an exciting prospect for players.
Other members of the Hungry Bear Gaming management and development team, like COO Frank Hutchinson, also bring considerable experience to the table in a range of iGaming and sports betting sectors. All of this combined expertise mean that we can expect to see some exciting new gaming developments coming out of the Hungry Bear Gaming studio now and into the future.
Hungry Bear Gaming Sites
As it is an emerging studio, you won't necessarily find Hungry Bear Gaming slots everywhere, however its games are distributed via several leading aggregation platforms, including SG Digital, Blueprint Gaming and Leander Games. This combined with the fact that the company is in the process of gaining UKGC licensing means you can expect to see Hungry Bear Gaming slots at an increasing number of UK sites in the not-too-distant future.
The hots and nots of Hungry Bear Gaming
Pros:
Experience and expertise – The Hungry Bear Gaming team has extensive experience in the iGaming industry, having previously set up and run the highly successful CORE Gaming. What this means is that you can expect a high quality gaming experience that responds to what players want from slot games.
Imaginative designs and popular themes – Although the Hungry Bear Gaming slots catalogue is not huge, it is already possible to discern a trend in the themes of its games. Games like The Tablet of Amun Ra build on the ever-popular ancient Egypt theme, while games like Plum Royale with Cheese have original, off-beat themes that are highly entertaining and engaging.
High production values – One of the highlights of the Hungry Bear Gaming slots catalogue is that all of its games have high production values, meaning you can enjoy outstanding graphics, exciting sound effects and engaging music, all of which combine to create a highly entertaining playing experience.
Play on any device – The team behind Hungry Bear Gaming were at the forefront of HTML5 technology and oversaw the transition of online gaming from Flash. As a consequence, this means that all Hungry Bear Gaming slots are available in HTML5 and can be played on any device, including smartphones and tablets.
Cons:
Limited range and exposure – As a relatively new studio, Hungry Bear Gaming slots are not yet universally available at our recommended UK slot sites (although this is changing all the time), while the number of games is still limited. However, there are plenty of new releases imminent.
Hungry Bear Gaming Games
Although the Hungry Bear Gaming slots portfolio is still limited at this stage, there is nevertheless a mix of popular slot themes (such as ancient Egypt and the Wild West), as well as original, imaginative themes that develop entirely new ideas, stories and characters.

The Tablet of Amun Ra: This medium volatility slot was first released in September 2020 and features 20 paylines and a 94.86% RTP. Set in the world of archaeology and ancient Egypt, the game has wilds, a random bonus feature, a free spins round and a Drifting Bonus feature where symbols move across the reels to create the potential for additional wins. For players who enjoy high quality sound effects and music, you will be blown away by the quality of the soundtrack in this game.

Blazing Trails: Blazing Trails takes a quirky, offbeat approach to the ever-popular Wild West theme, and is a highly entertaining game packed with features. Released in November 2020, this is a medium volatility slot with a 94.85% RTP and a maximum payout of 250,000x. Blazing Trails has three progressive jackpots which can be won during the Map Bonus round, as well as a free spins bonus feature, a mini slot game, and three separate Trail bonus features.

Moose Vamoose: Moose Vamoose is a good example of the imaginative and creative approach Hungry Bear Gaming brings to slot game design, with high quality artwork, an engaging storyline and well produced music. The gameplay features are also top notch, with wild and scatter symbols, a free spins bonus round, locked and floating symbols, and a randomly triggered Rapid Fire bonus feature. Released in July 2020, Moose Vamoose is a medium volatility slot with a 94% RTP.

Bar King Deluxe: This stylish and sophisticated 5 reel, 10 payline slot offers an ultra-modern take on the classic Vegas style game, and also features an exceedingly good soundtrack (a standout feature of all Hungry Bear Gaming slots). With scatter and wild symbols, a free spins bonus round and three progressive jackpot prizes, there is plenty of variety in the gameplay, as well as a maximum payout worth up to £250,000 and a 95% RTP.
It's hard not to be impressed with these initial offerings from the Hungry Bear Gaming slots portfolio in terms of the game style, themes and design, with the music and soundtracks in particular being highly engaging. Going forward, it looks as though their catalogue will consist of both much-loved, popular themes and styles, along with some more unusual and unique offerings.
We have found the gameplay to be entertaining, too, as it generally consists of a good mix of straightforward features, like free spins bonus rounds, combined with additional, more unusual features to add variety.
Our final thoughts
Our first foray into Hungry Bear Gaming slots has been a positive one, and we have found much to enjoy (albeit from a small sample size). What is very clear is the emphasis they place on quality design and the overall playing experience, as the visual and sound quality on all of their slots is exceptional.
We also enjoy the gameplay and the fact that its slots mix conventional features and innovation together very well, which means it is easy to become familiar with how a new title plays, while at the same time still being able to enjoy some unique or unexpected features in the game.
The fact that some Hungry Bear Gaming slots offer three-tier progressive jackpots (or cashpots, as they call them) does mean that the average RTP is slightly below that of most other comparable titles, but for many players the opportunity to win huge payouts will likely more than make up for this.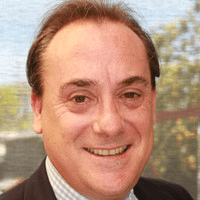 Author
Mark Angus is a professional writer and editor currently based in Adelaide and London. Mark writes on a variety of sports betting and gaming topics, most notably football and cricket (he has been a season ticket holder at Fulham for far too many years), as well as horse racing, in particular jumps racing. In addition, Mark produces website content, blogs and articles for a variety of publications, organisations and businesses, and has extensive experience in writing for all forms of online, print and broadcast media.
Latest News
Other Software Providers