Foxium Software Review
Updated November 21, 2023
Yet another exciting name in the dynamic iGaming industry that is based around Tallinn in Estonia, Foxium has emerged as one of the most distinctive slot game developers in the business today. Although its current gaming catalogue is not huge, all its slot games stand out from the crowd due to their incredibly high production values, imaginative themes and characters, and the innovative gameplay and mechanics they use.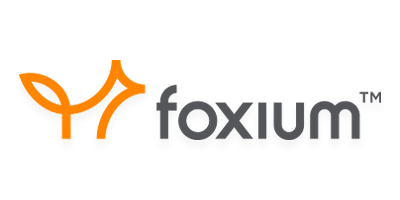 Founded in 2015 by CEO Åke André, Foxium slot games are produced exclusively for distribution via the Microgaming Quickfire platform, and therefore you can find its games at so many of our featured UK online casinos.
Best Foxium Casino Sites
One of the most enjoyable aspects of playing Foxium slot games is that you get an immersive visual and audio experience. Its games feature themes that have always been popular with slots players, such as fantasy worlds, ancient kingdoms and vampires, but it takes these to new levels through the creativity of its designs, the stylish artwork and the larger-than-life characters that are the stars of its games. Players who prefer slots with a strong narrative particularly enjoy Foxium games because an emphasis on storytelling is always at their core.
You can explore the full range of Foxium slot games for yourself at any of our featured UK slot sites.
Who is foxium?
Foxium places immense importance on analysing playing data and statistics, as well as its own experience as players, when it's developing games, in particular when it comes to introducing new mechanics into its slots. For instance, it created the smash hit game Boom Pirates, which features the Wonderways game mechanic and offers an amazing 10 million ways to win, in response to input from players who wanted higher levels of engagement and more frequent winning spins,
Likewise, Foxium extensively uses themes, stories and characters that have consistently proven to be popular with players and takes them to new levels through sophisticated artwork and imaginative storytelling, such as in Tiny Gods, set in ancient Egypt, or Stumpy McDoodles, with its Irish folklore theme.
At the same time, Foxium also goes in exciting new directions with its themes, in slots like FruitZ and Lucky Bakery, which have entirely original storylines and characters.
You can also enjoy a wide variety of different gameplay mechanics when you play Foxium slots, especially when it comes to free spin bonus rounds, random mystery bonuses and re-spin features, as well as the range of jackpot prizes. No two of its games play the same, and so if you like to mix up your slots play across a range of titles, you will find plenty of variety in the Foxium portfolio.
However, the gamification and other special features never get in the way of the primary action, and so Foxium slots still have appeal for those who prefer more straightforward gameplay.
foxium Gaming Sites
Outstanding graphics are at the heart of Foxium slots, and its best games take animation to new levels of sophistication. This is especially true of its mobile slots, which are all developed using HTML5 technology and can be played on any smartphone or tablet in both portrait and landscape mode, without the need to download and install a casino app.
The hots and nots of foxium Gaming
Pros:
Strong narratives and characters – Exciting and engaging storytelling is at the heart of all Foxium slots, and this emphasis on narrative is one of the reasons why its games have proven so popular. If you enjoy captivating stories and well-rounded characters, then the best Foxium slot games will definitely appeal.
Stunning visuals – Although its games have a variety of different looks and styles, you can always recognise a Foxium slot due to the outstandingly high production values on show. With 3D effects, elaborate animation, and a range of innovative visual features, very few studios come close to matching Foxium in terms of visual style.
Great gameplay features – Foxium slot game developers understand what makes players tick, and so there is excellent variety in the mechanics and special features you find in its slots. For instance, the Wonderways mechanic which offers 10 million ways to win, alongside the wide and varied range of other features in its games, always ensure Foxium slots offer entertaining and engaging gaming action.
Variety of coin and wager sizes — The Foxium slots range is accessible to a wide range of players, as its games always give you an excellent choice of coin and wager sizes. This means you can enjoy the best Foxium slots regardless of your betting strategies or the size of your bankroll.
Cons:
No progressive jackpot slots – Although a number of Foxium slots feature their own multi-level jackpot prizes, it does not currently have any networked progressive jackpot slots in its portfolio. However, as Foxium games are available via the Microgaming Quickfire platform, you should be able to find plenty of progressive jackpot options wherever you play Foxium slots.
Top foxium Slots Game
foxium Games
Although the Foxium slots portfolio is not huge, there is nevertheless a good range of options in terms of game themes, mechanics, gamification features and RTP rates. Its games are also designed to be played across all platforms, and so look and sound good on smartphones and tablets (in both portrait and landscape mode), as well as on laptops and desktops.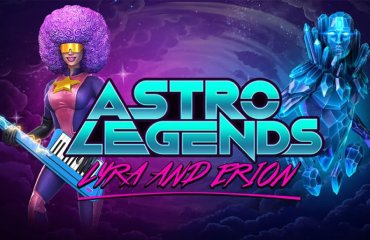 Astro Legends: Lyra and Erion: First released in 2018, Astro Legends: Lyra and Erion is set in the futuristic, interplanetary world of Oratorio, where Lyra is striving to save humanity. This is a game packed with distinctive features, not least the unusual 3D reel configuration, which is composed of 22 crystal cells, along with multipliers, wilds, re-spins and a separate pick-and-click bonus round. With a maximum payout of 15,000x, Astro Legends: Lyra and Erion is a medium volatility slot with a 96.4% RTP.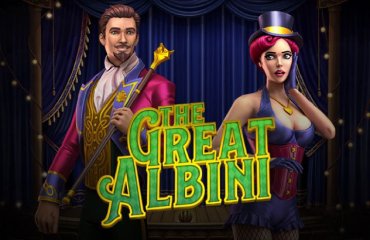 The Great Albini: The Great Albini is a medium to low volatility slot with a 96.6% RTP and a wide range of wager sizes. First released in 2019, this has proven to be one of Foxium's most successful slot games, in large part due to its excellent soundtrack and 3D parallax reels, which add to the magical atmosphere.
The game features a free spins bonus round played on extended reels, as well as mystery re-spins, and is the ideal game for those who enjoy straightforward play in the base game, with some lucrative additional features on top.
Boom Pirates: Boom Pirates is undoubtedly one of the most exciting slot game releases of recent times and is perhaps the most outstanding title in the Foxium catalogue. First launched in 2019, the game stars pirate Captain Mary and her crew, and features gameplay that changes with every spin. Boom Pirates utilises the Wonderways mechanic, where between 5 and 9 reels can be in play, with the ways-to-win potentially ranging from 1,024 to an amazing 10,077,696 on bonus re-spins. With a 96.19% RTP and a good variety of coin sizes, plus a free spins bonus round, Boom Pirates will appeal to those who enjoy games where something new is happening all the time.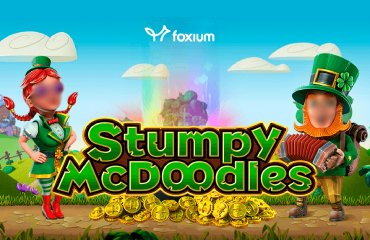 Stumpy McDoodles: Slot games with an Irish mythology theme and featuring leprechauns, pots of gold and the like have always been popular with players and developers alike, with Stumpy McDoodles being one of the best examples of the genre.
Launched at the end of 2019, the game includes random wild symbols, a free spins bonus round, and a re-spins feature.
With a 96.26% RTP, this is a medium volatility 5 reel, 20 payline slot game which is highly entertaining, well designed, and offers a maximum payout of 400x.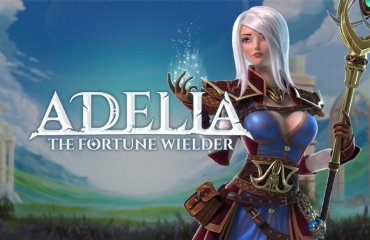 Adelia The Fortune Wielder: With a 50,000x maximum jackpot payout and a 96.5% RTP, this 5 reel, 3 row, 20 payline slot also gives players a choice of coin sizes and a host of special features. Set in a medieval fantasy world and starring Adelia on her quest for glory, the game has a re-spin feature with multiplier wilds, as well as a free spins bonus round with a 5x multiplier in play. Adelia The Fortune Wielder looks stunning, with elegantly crafted symbols and lively animations that ensure the game is always a feast for the senses.
A quick survey of the current Foxium slots portfolio highlights its skillful use of modern 3D graphics, which makes its games stand out in a crowded marketplace. The emphasis on storytelling, too, is a quality that attracts players and is one of the reasons why Foxium slots are getting such traction in so many of our featured UK slot sites. Although the catalogue of games isn't huge at the moment, it is aiming to release at least six new slot titles a year, so we can expect to see its portfolio grow significantly over time.
Our final thoughts
There are a number of things we enjoy about playing Foxium slots. The themes are expertly realised with first-rate 3D graphics, while the way it approaches some of the most popular slot game themes and reimagines them also has great appeal. Music and sound effects are also a standout feature and help create a genuinely immersive gaming experience.
We also admire the way Foxium is always trying to raise the bar in terms of its gameplay, mechanics, and special features, along with the fact that it doesn't let gamification get in the way of the main action. This means its games have broad appeal, and so no matter your playing tastes, you are bound to find a Foxium slots title that works for you.
You can check out the full range of Foxium slot games at any of our recommended UK online casinos featured here.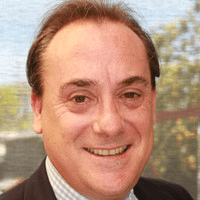 Author
Mark Angus is a professional writer and editor currently based in Adelaide and London. Mark writes on a variety of sports betting and gaming topics, most notably football and cricket (he has been a season ticket holder at Fulham for far too many years), as well as horse racing, in particular jumps racing. In addition, Mark produces website content, blogs and articles for a variety of publications, organisations and businesses, and has extensive experience in writing for all forms of online, print and broadcast media.
foxium News
OTHER SOFTWARE PROVIDERS