Jumpman Gaming is a company that has built up quite a decent reputation for itself within the realm of online gambling. We say 'quite' as although there are several things the company does well, there are other sides to them that leave a lot to be desired from a players perspective.
This company has been around since 2009 and the Jumpman remote base is in Guernsey with casino licensing from the UK, Alderney and Gibraltar. Having said that the main office is in London and the team are well versed in UK online bingo and slots history. The founder, Ben Starr, was one of the brains behind the famous Cashcade network that brought us Foxy Bingo and associated sites. Here we take a look at the pros, cons and the really bad stuff about this marmite bingo and casino platform.
The Good
Bingo Millions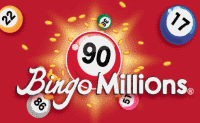 Go to any site currently hosted by Jumpman Gaming and you'll find a few variants of Bingo Millions – the bingo game with a £1M+ jackpot. To win the huge jackpot you have to complete your card within a specific number of calls.
The second positive with this game is that it always runs to a specific number of calls, with payouts to anyone who achieves a full house or completes lines.
Pragmatic Play Bingo Platform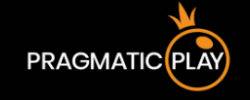 This relative newcomer to online bingo has proven to be popular with players. It has quickly replaced the proprietary Jumpman Gaming bingo platform, that obviously could not meet the demands of modern-day players. This partnership has improved choice and the number and quality of games available that was sadly lacking previously.
It's a good company to work for
Employees tend to only write bad reports about whom they work for, but that's not the case at Jumpman Gaming. Employees there tend to be positive about the relaxed atmosphere they've found working at Jumpman although they also say that if you work hard, then you will be rewarded.
Lots of sites, lots of partners
There are around 150 sites that are either run by Jumpman Gaming or are partnered with them. These sites include the bingo sites run by three national newspapers in the UK – the Daily Mirror, the Daily Express and the Daily Star – plus sites such as Bingo.Games, Pretty Slots and Zeus Bingo.
All Jumpman Gaming sites have an exceptionally high number of the best slots available thanks to partnership deals Jumpman has signed with other highly-regarded software providers like NetEnt, Microgaming, Yggdrasil, Pragmatic Play and Blueprint Gaming. There are many others, both big and small and it is this sheer volume and choice that it the biggest saving grace of all.
The Bad
All Jumpman Gaming bingo sites look the same
If you've seen a dozen or so bingo sites then you will soon realise which sites are the ones owned by Jumpman Gaming as they are all designed to a specific, and dare we say it, mundane-looking template. A little more originality when it comes to differentiating between sites would surely not go amiss! Being able to add variety to the welcome offer would count for a lot with players.
Lack of bingo players
The Jumpman Gaming bingo network is not the biggest bingo network you will find on the internet and indeed is completely overshadowed by networks such as 888's Dragonfish. If you hunt down bingo during the day at a Jumpman Bingo site, expect to be in a crowd of one! This can be frustrating, as the bingo games only start when a specific number of players have signed up to play the next game that's scheduled to begin. This has improved slightly with the addition of Pragmatic Play software for the bingo games, but you still won't get lost in the crowd.
The not-so-mega Mega Reel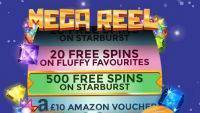 Jumpman Gaming sites do not have a deposit bonus as such, but they do have a welcome offer. Once you have funded your account with £10, you get one spin of the 'Mega Reel' where you can win up to 500 spins on Eyecon's Fluffy Favourites or NetEnt Starburst or similar game. There's the chance though that you may win nothing at all!
On a positive note, every time you deposit/wager £20 at a Jumpman Gaming site you earn another spin of the reel.
Limited customer service options
In the early days, the Jumpman brands had customer service down to a tee. There was a telephone number, live chat, Facebook messaging, FAQs and email. Now we are left with the FAQS and on-site email messaging. Not the best options in today's high-speed world where we all want answers NOW!
The Ugly
Charges for withdrawals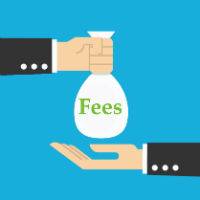 It now costs money to get your money from a Jumpman Gaming bingo or casino site.
How would you feel if you were charged £2.50 every time you withdrew your cash from an ATM (and yes, we know that some ATMs do charge you to make a cash withdrawal but that's only a small percentage)? The majority of online casino, slots and bingo sites do not charge for cash withdrawals, but sadly Jumpman Gaming has decided to do so. No matter how much you withdraw at any Jumpman Gaming site, you will be charged £2.50 for the 'privilege' of doing so. It used to be that only withdrawals under £30 were subject to this fee, but now it applies to ALL withdrawals.
Lengthy delays in processing withdrawals
All brands have to ensure that they are dealing with legitimate players and establishing identity is a legal requirement. However, the number of complaints received in connection with delays in answering emails and identity documents being said to be unsuitable or unclear are among the highest we receive.
Once the ID has been sorted, it takes a long while to get your money from a Jumpman Gaming site too, including a ridiculously lengthy 72-hour pending period.
High wagering requirements/Low conversion limit
You can only win free spins via the Mega Reel at a Jumpman Gaming site, and any bonus you win via your free spins is limited to £8 per 10 spins. Then you would like to think that winnings from the bonus is yours to keep. And it is … as long as you satisfy the gargantuan x65 wagering requirements, and that you have deposited a decent amount in the first place. Withdrawals from the bonus are now limited to the amount of the lifetime deposits made, so a first-timer who deposited a tenner could win… a tenner.
To withdraw that tenner you would also have to have wagered through £650. You'd have to be a bit of an idiot not to think that these wagering requirements are too high.
Jumpman Gaming – probably more misses than hits, and we at WhichBingo think it's a real 'cheek' (we could use stronger language!) to have to pay to take your money out, plus a 72-hour pending period is too long, and x65 wagering?!
In conclusion, our report card on these guys would read "C- Could do better!".